GRE Prep Courses in Jakarta (Indonesia)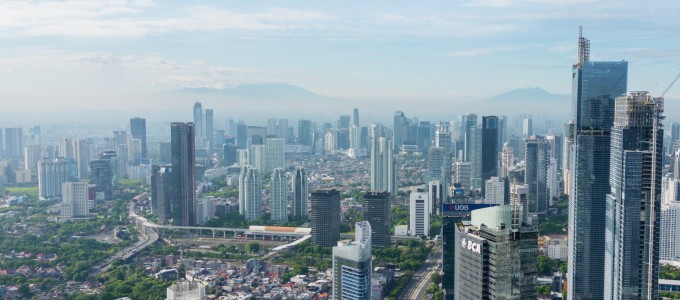 Jakarta students know that in order to obtain the highest Graduate Record Examination (GRE) scores, they need to follow a study plan that will allow them to make consistent progress while ensuring that they are covering all relevant material. Creating a study plan that is both targeted and comprehensive can seem impossible, but the good news is that you do not need to waste your time attempting to piece together your own study plan…here at Manhattan Review, our world-class instructors have deconstructed the GRE, analyzing every section and every question, and they have used their knowledge to create prep courses designed to boost your score while also improving your confidence. When you partner with Manhattan Review, you receive access to our state-of-the-art study syllabus, as well as our proprietary resources and materials designed from more than twenty years in the standardized test prep business. We know just how to break down this anxiety-producing test and help you master the most effective and efficient test-taking strategies and techniques, and our proven record of satisfied and successful students speaks to our commitment to preparation excellence. Whatever your specific learning needs, there is always an option for you at Manhattan Review. Whether you prefer learning in the company of others through classroom-style group courses, desire the flexibility of online interactive instruction, or prefer the individualized instruction only available through working with a private tutor, we have something certain to help improve your GRE performance.
At Manhattan Review, we have taken all the guesswork out of preparing for the GRE, and when it comes to mastering the necessary skills to excel on such a test, there's no point in leaving anything to chance. We'll break the GRE down into easily understandable components, teaching you to recognize questions and apply easily mastered strategies to arrive at the best answer all while pacing yourself and avoiding running out of time. When you work with one of our world-class professional instructors, we will provide everything you need to take the GRE without fear. This will allow you to be confident in your knowledge and test-taking abilities while performing to your full potential and obtaining the score you need to gain admittance to a top-tier graduate program.
The GRE is an important part of the graduate school application process, and this test is used in admissions decisions for graduate, business, and law school programs around the world. The GRE General Test is designed to closely reflect the sort of thinking employees and executives are required to perform in today's fast-paced business environments. The exam assesses verbal reasoning, quantitative reasoning, critical thinking, and analytical writing abilities, intentionally focusing on skills that have been developed and strengthened over a long period of time and can be applied to vastly different jobs and positions. GRE scores range between 130 to 170 in the verbal and quantitative sections of the exam, and the writing portion is scored on a scale ranging from 0 to 6 using half-point increments. In order to be competitive for the highest-ranking graduate programs, it is imperative to do well on the GRE. An average total GRE score is around 300, but for those seeking admission to the world's best graduate, business, or law programs, scores will need to be far above average. A score of 318 at the 75th percentile is considered "good," whereas a score of 329 at the 90th percentile is considered "excellent." At Manhattan Review, we can help you obtain those excellent scores and take the next step in your academic and/or professional life.
If you are a motivated Jakarta student seeking to attend a graduate-level academic program in the United States or elsewhere around the world, being accepted at the most prestigious and competitive programs will require an impressively high GRE score. One of the best ways to obtain such a score is by working with respected test prep professionals who have an established track record of success. Partnering with industry experts saves you valuable time by taking the guesswork and anxiety out of preparing for the GRE by highlighting exactly what you need to know and how you need to apply your knowledge to achieve a stellar score. Our test prep instructors are some of the most experienced in the business, and they are eager to work with you to help you achieve your own academic and professional success. Regardless of where you intend to study or what you plan on majoring in, our GRE prep course graduates consistently receive offers of admission to the most well-known graduate programs around the world, including MIT, CalTech, Johns Hopkins University, Harvard University, Yale University, the University of Cambridge, the University of Southern California, Cornell University, Columbia University, New York University, Northwestern University, the University of Chicago, Oxford University, the University of California at Los Angeles, and elsewhere.
Since 1999, Manhattan Review has been offering sought-after test prep resources for committed and discerning students. We take immense pride in pairing students with just the right prep course for their specific learning needs, whether they prefer learning in-person or online, and whether classes are needed during daytime hours, evening hours, or on the weekend. For those who enjoy learning in the company of like-minded peers, we offer classroom-style group courses. For those who require the flexibility of online instruction, we offer interactive virtual courses. And for those who know they learn best through one-on-one interaction and a personalized program of study, we offer private tutoring tailored specifically to your unique needs and schedule. Our tutors regularly work with a diverse group of students, from those who recently completed an undergraduate program to executives at top Fortune 500 companies seeking a pay raise, promotion, or the chance to take their career in a new and exciting direction.
Whether you plan on staying in Jakarta or intend to relocate elsewhere for your continued academic and professional growth, success starts with a high standardized test score and at Manhattan Review, we excel in helping you reach your test performance potential. Now, more than ever, high GRE scores are a necessary part of advancing in your academic and professional journey. High GRE scores unquestionably open doors for students looking to take their personal success to the next level, and the better your GRE score, the better and more frequent educational and professional opportunities you will have available to you. Our enthusiastic and knowledgeable instructors are dedicated to your success and while they have extensive experience with the GRE and other standardized tests, having achieved their own remarkable scores, we do not only hire exceptional test-takers…we hire exceptional educators with strong backgrounds in teaching and learning theory. We are here to help you achieve the success you deserve, and we are proud to offer Jakarta's most flexible, comprehensive, and student-friendly test prep resources. Contact us today to learn more about GRE prep courses and how we can help you obtain the score you need to attend the graduate program of your dreams. Find out why we continue to be acknowledged as the leader in the standardized test prep industry by working with one of our talented instructors and earning the GRE score you need to keep moving forward in your career.

I wanted to thank you for teaching my class and being such a dedicated instructor. When I first started studying for the GRE I was doing it from complete scratch as I had not done this type of math in many years. I was scoring in the low 300's, and was having trouble with some of the quick math necessary to do well on the test. Our class helped me figure out how to break down problems into commonly found concepts and to quickly do the computation to answer them (by, for example, factoring). I took the GRE this past Friday and scored a 720 in math -- much higher than I had originally hoped for when I started studying. I know your going the extra mile to help, both in tutoring and in class, really made a difference to my score. Thanks again!
- Puja (This student took out GRE Tutoring)
Jakarta
Primary Course Venue:

JW Marriott Hotel Jakarta
Jalan Lingkar Mega Kuningan Kav. E No. 1-2 Kuningan Timur
Jakarta 12950, Indonesia

NOTE: We do NOT typically have staff at the venue, so email us before visiting the venue.
Meet a Jakarta GRE Tutor: Allegra S.
Allegra S. was born in England and lived in London until her father's company transferred the family to the United States the summer before she started high school. "I was devasted to move right before starting high school," she recalls, "and I wasn't excited about the idea of making new friends, especially since I wasn't the most outgoing kid to begin with." Allegra had always had a passion for science and understanding how things worked, and she was glad when her new school offered her numerous clubs, organizations, and extracurricular activities geared around chemistry, biology, and astronomy. "Joining clubs definitely helped me make new friends because we were all aligned around a common interest, which at least gave us something to talk about," she laughs. Allegra soon found herself enjoying her new life in Washington, DC, and when it came time to apply for college, she decided to stay in the area, obtaining an undergraduate degree in biology from Georgetown University. "I knew I wanted to get an advanced degree in biochemistry, but I also knew getting into a respected biochem program wasn't going to be easy," shares Allegra. Fortunately, she connected with the local Manhattan Review office and signed up for a group study course to help her prepare for the GRE.
Allegra took preparing for the GRE very seriously, and she frequently hosted additional study sessions at her house outside of the study group to practice identifying questions and applying effective strategies to quickly arrive at the correct solution. Thanks to her dedication and hard work, Allegra's efforts were rewarded when she obtained an impressively high GRE score that earned her offers of admission from the leading graduate programs across the United States. Allegra ultimately obtained a master's degree in biochemistry from Johns Hopkins University, where she had the opportunity to complete numerous courses in research and applied science. After her first year in the program, Allegra had the opportunity to complete a clinical internship that allowed her to travel to Indonesia. After studying in Bali, she spent several months in Jakarta, collaborating with international scientists and members of the United Nations focused on improving access to science-based technology while also improving the diagnostic accuracy of such technology. Allegra loved her time in the thriving, bustling city and told herself she would somehow find a way to return. After graduating from Johns Hopkins University, Allegra accepted a job with a leading biochemical research company in Baltimore, and as she worked her way up through numerous promotions, she also obtained a teaching certificate from American University. "I had the chance to do some student teaching during my master's program, and I loved it," shares Allegra. "I hoped to find a way to combine my love of science and teaching with making my way back to Jakarta."
After a few years, the company Allegra worked for offered her the chance to relocate to Jakarta and she was thrilled to pack her suitcases and return to such a beloved city. While she put her biochemistry knowledge to work consulting on grants and start-up programs, she also reached out to the local Manhattan Review office about working with students to prepare for the GRE, combining all of her passions in one setting. We were delighted to welcome Allegra to the team, and students were instantly drawn to her warm disposition, kind sense of humor, and her ability to explain things in different ways until they made sense. When Allegra isn't helping students prepare for their own GRE success, she can be found jogging early in the morning with her adopted rescue dog, learning to sail at the Ancol Sailing Club, and searching for overlooked antiques at the Tanah Abang Market with her colleagues who have also become her friends.
Our Books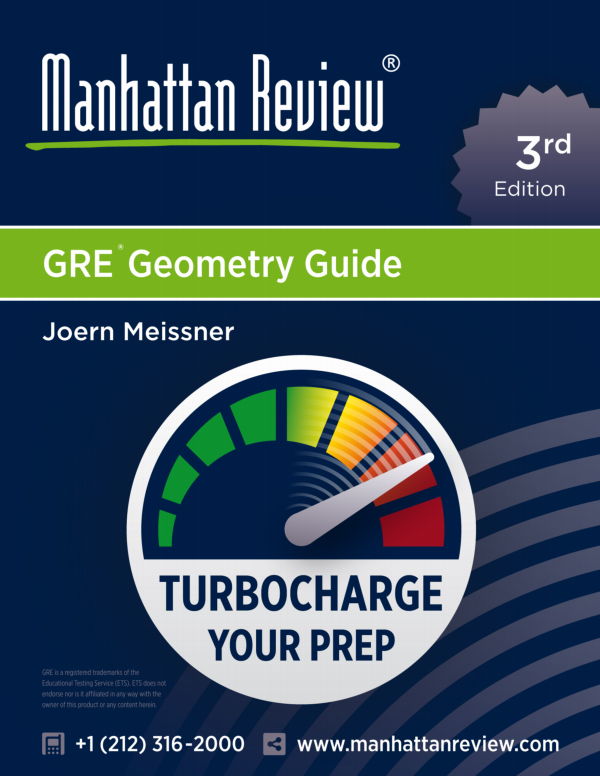 As Seen In