GMAT Prep Courses in Jakarta (Indonesia)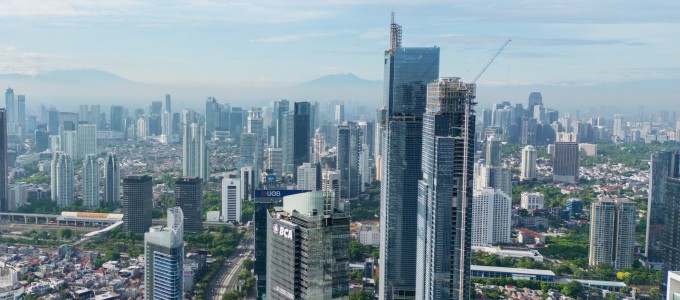 Are you a Jakarta student preparing for the Graduate Management Admission Test (GMAT) and seeking to obtain the highest score possible on this challenging exam? If you want to perform to your full potential and earn an impressive score that will allow you entry to the most competitive business programs, look no further than the test prep professionals at Manhattan Review. Discerning Jakarta students know that in order to be properly prepared for this potentially life-changing exam, they will benefit from securing the best standardized test prep resources and materials possible. At Manhattan Review, we are pleased to provide the best comprehensive standardized test prep and support for all you GMAT needs. We offer a variety of test prep options to suit your needs and your learning preferences, including classroom-style group courses, online interactive courses, and one-on-one private tutoring. If you intend to apply to the most prestigious MBA and EMBA programs, it is imperative to score in the top percentiles of the GMAT, but there is no need to prepare for this exam on your own. Rather than wasting your time attempting to piece together your own study program, hoping you are covering the most relevant material, let the test prep professionals at Manhattan Review guide you to academic and professional success the same way they have helped thousands of students around the world. Make use of our collective knowledge and the experience of respected professionals who excel in helping motivated students obtain the test scores they need to attend the graduate program of their dreams. Our industry-leading test prep method is unparalleled, and our instructional services have helped clients in Jakarta gain admittance to the most competitive and prestigious graduate business programs in the United States and around the world.
Since 1999, Manhattan Review has been offering world-class test prep materials and resources, and we take great pride in pairing our clients with the most accomplished instructors in the business. Our instructors know just how to guide you to test-taking success, helping you to achieve the highest possible score on the GMAT. Our knowledgeable and experienced tutors have mentored a variety of clients, from students who recently completed their high school or college education to employees at Fortune 500 companies seeking a promotion, pay raise, or other opportunity to take their career to the next level. We offer Jakarta's most results-driven, flexible, and client-friendly GMAT preparation resource, available at times and delivered in formats that are certain to meet your specific test-related needs, as well as your schedule. Whether you prefer learning in a traditional classroom-style prep course with your academic peers, require the flexibility of online interaction, or desire the personalized approach and customizability of private tutoring, at Manhattan Review we have a program that is just right for you. Our instructors are happy to help you prepare in-person or arrange meetings online during daytime, evening, or weekend hours. We understand the challenges of preparing for a test like the GMAT while also managing other commitments, and we will work with you to find the best preparation options for your unique needs.
Now, more than ever before, high GMAT scores are a necessary part of advancing your academic and professional business-related journey. High GMAT scores without a doubt open doors for students looking to take their personal success to the next level, and the better your GMAT score, the more educational and professional opportunities you will have available to you. The Graduate Management Admission Council (GMAC), the organization responsible for the administration of the GMAT, tracks and reports statistical information about test-takers, studying them as a whole while also dividing them into subgroups. Total GMAT scores range from 200 to 800, and roughly two-thirds of test-takers will score between 400 and 600. According to the available statistics, the mean GMAT total score for all test-takers is 574. Top business programs around the world require very high GMAT scores. For example, the University of Texas at Austin, repeatedly ranked as one of the best business schools in the world, regularly has an incoming first-year class with average GMAT scores falling in the range of 650-740. When preparing your application to the business program of your dreams, make sure you stand out from the competition with application materials that shine. By scoring in the top percentiles on the GMAT, you can make an informed decision about which business program is right for you and choose which option is the best for your personal and professional goals.
Those students who prepare for the GMAT with Manhattan Review consistently obtain impressively high total and sectional scores and are regularly admitted into the best business programs around the world, including Harvard University, Northwestern University, the University of Pennsylvania, Dartmouth College, Columbia University, Stanford University, Cornell University, the University of Virginia, Yale University, the University of Texas at Austin, the University of Southern California, the University of California at Berkeley, Johns Hopkins University, the University of Chicago, and elsewhere.
At Manhattan Review, we hire only the best and most dedicated instructors through a selective and competitive process. While all of our instructors have impressive academic backgrounds and are familiar with a wide variety of standardized tests, we do not only hire exceptional test-takers…we hire exceptional educators with strong backgrounds in teaching and learning theory. We equip these passionate and motivated individuals with our industry-leading syllabus, ensuring they have everything they need to guide you to your own GMAT success. Our results-focused tutors are eager to help you obtain the necessary skills and techniques that will allow you to take the GMAT with confidence, applying the most effective and efficient test-taking strategies to manage your time and achieve the score you need. Our instructors are familiar with all aspects of the GMAT, and their first-hand experience allows you to receive quality instruction purposefully designed to result in the highest GMAT score possible.
Jakarta is a fast-paced and dynamic city and in order to succeed in this competitive market, you will need all the advantages you can get. Set yourself up for the success you deserve by partnering with Manhattan Review to get the GMAT score you need to attend the business program of your dreams. Earning an MBA or EMBA is about so much more than simply attending classes and graduating with a degree to hang in your office…it is about the quality of the instruction you receive, as well as the professional connections you establish with both faculty and peers. Who you know is oftentimes almost as important as what you know, and the best way to make effective connections is by attending a prestigious business program with like-minded individuals who also want to excel both personally and professionally. In order to possess the types of credentials that will make hiring managers take notice of your application and consider you for the most sought-after positions, you need to have graduated from a business program with instant name recognizability. Whether you intend to remain in Jakarta or plan to relocate elsewhere, Manhattan Review is here to guide and support you every step of the way, beginning with an impressive GMAT score. We encourage you to contact us today to learn more about how we can assist you in securing your spot in a leading business program. Find out why we continue to be acknowledged as the leader in the standardized test prep industry by working with one of our talented instructors and earning the GMAT score you need to keep moving forward in your career.

I attended the December 2005 weekend GMAT course and would just like to pass my thanks to my instructor. I only had time to do about 5 hours self study so found the Manhattan Review course critical to my success. I took the GMAT for the first time last Friday and scored 690. Many thanks to the team.
- Jonathan (This student took our London GMAT weekend course)
Jakarta
Primary Course Venue:

JW Marriott Hotel Jakarta
Jalan Lingkar Mega Kuningan Kav. E No. 1-2 Kuningan Timur
Jakarta 12950, Indonesia

NOTE: We do NOT typically have staff at the venue, so email us before visiting the venue.
Meet a Jakarta GMAT Tutor: Tierney O.
Tierney O. grew up in Seattle and never imagined living anywhere else. She and her family took frequent vacations, but Tierney always enjoyed coming back home to the Pacific Northwest where everything was familiar. "Considering how much I disliked change as a kid, it's amazing where my journey has taken me," Tierney laughs. Tierney describes herself as a shy child who enjoyed school and felt a particular connection to numbers, enjoying their predictability and seeing them as a type of universal language with no inferences or subtext to decode. "Numbers always made sense to me, and they were often easier to understand than certain people," Tierney recalls, "which is probably why I felt so comfortable with them." Tierney received her undergraduate degree in finance from the University of Washington, and while she graduated near the top of her class, she knew she would need all the help she could get to prepare for the GMAT in order to continue her education in a world-class business program. "I knew I didn't have to prepare for something as important as the GMAT by myself, and thankfully there were wonderful tutoring resources out there to help me get the score I wanted," she shares.
Tierney participated in an in-person group tutoring course while also working a few times virtually with a private tutor through Manhattan Review, "just so I could focus on a few things that continued to be challenging." Tierney took preparing for the GMAT very seriously, and her hard work and dedication paid off when she obtained an impressively high score in the 2nd percentile. Her score resulted in numerous offers of admission from competitive and prestigious business programs, allowing her to choose the school that was the best fit for her and the future she envisioned. Tierney ultimately chose to attend Anderson School of Management at the University of California at Los Angeles, a top-tier graduate-level business program. After graduating near the top of her class, Tierney was offered several positions at various companies, and she surprised her family by accepting a financial position in Jakarta with a well-known Fortune 500 company. "I just felt like it was time to try something new and really push myself," shares Tierney.
While Tierney enjoyed working her way up the corporate ladder through a series of well-deserved promotions, she also enjoyed taking on a mentorship role to newer hires within the company she worked for. Tierney enjoyed holding an educational role so much that she obtained an advanced teaching certificate online from the University of Southern California and eventually began creating workshops and seminars not only for new hires, but for professionals in the Jakarta area seeking to improve their career by taking the GMAT and attending business school. Tierney's courses became so popular that we at Manhattan Review approached her about joining our team, and she was thrilled to do so, offering group GMAT prep classes and private tutoring to prospective business students. Tierney's students love her first-hand experience, as well as her professional connections and sound advice, and her classes regularly fill up as soon as they are announced. When she isn't helping the next generation of leaders prepare to change the world, Tierney can be found relaxing on Ancol Beach, taking day trips to snorkel at Putri Island, and working on her photography skills at the temples around the city.